Click on any of the following questions to jump to the answer:
Questions & Answers
Why can't I record calls?
If you are attempting to record a call and get this error message: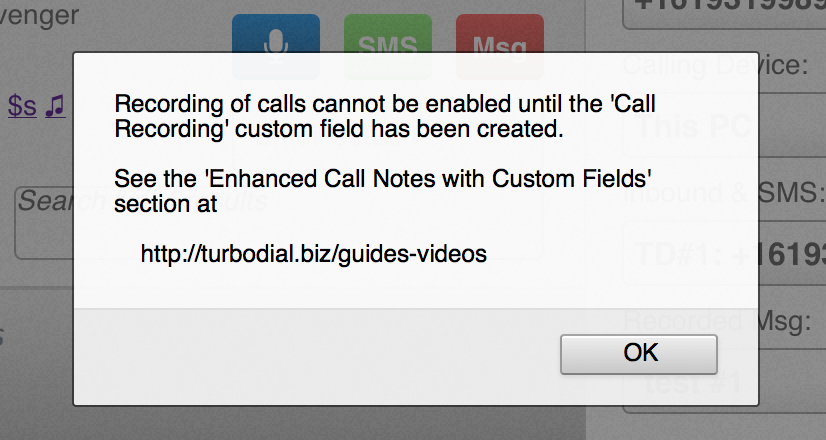 This means you need to add the "Call Recording" custom field to the task/app/note context of your Infusionsoft account. Please see our Guides & Videos on Call Note Records for further instructions on how to set this up.
How do I play a recording?
You can play a recording using the Call Recording custom field on the Note created for that call and attached to the Contact Record. Click the blue arrow on the right side of the Call Recording field on the custom fields tab for the Note Record.
Blue Recording Playback arrow:

A new page will open with recording playback controls:

For more information on recording calls, please visit our Guides & Videos section for Recording Outbound Calls or Recording Inbound Calls.