A note identifying who made the call and the date/time of the call is attached to the Infusionsoft Contact Record for every call connected using turboDial. These call notes are useful for tracking and metrics, and for creating reports for your dashboard.
The same is also true for SMS messages you send or receive.
See more about Call & SMS Note Records in the menu to the left of your screen.
Call Notes – Interactive View
When you view a Contact in the Interactive View list in Infusionsoft, you can find the Call Note records as shown in the image: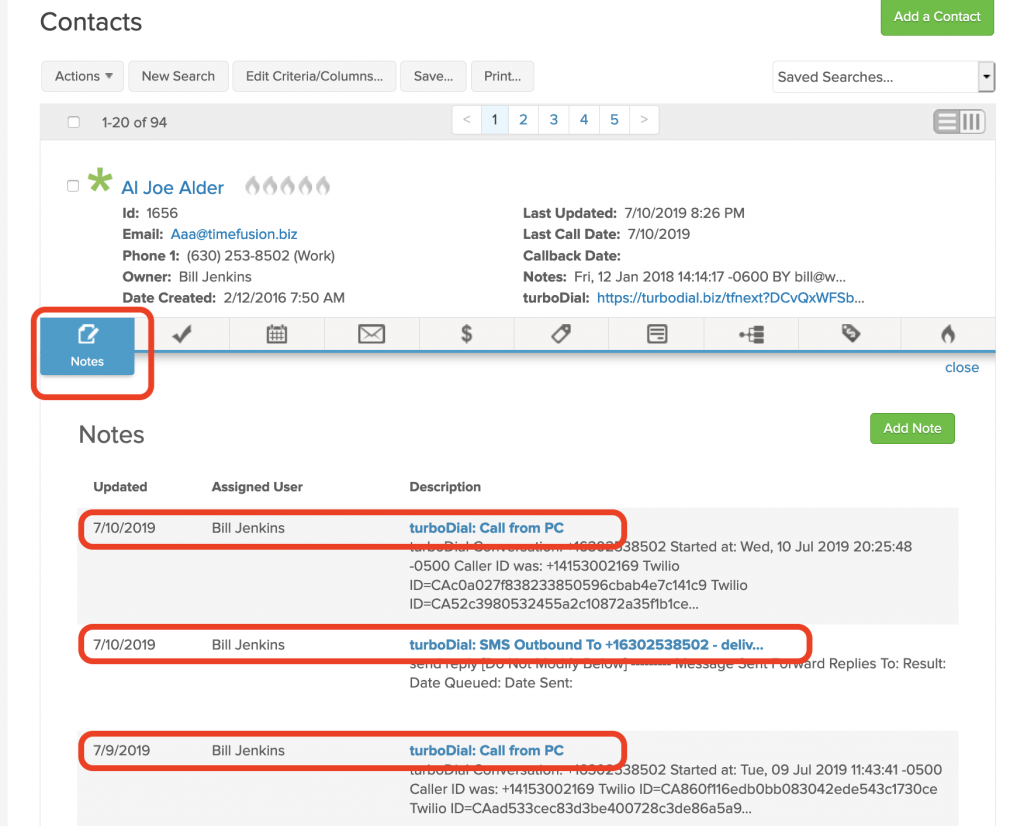 Call Notes on the Contact Record
When you view a Contact Record in Infusionsoft you can find the Call Notes as shown in the image: