(This feature is only for Infusionsoft/Keap Max Classic accounts.)
You can configure a list of your Infusionsoft Internal Forms to be made available for quick access in the turboDial app. When you have valid entries in the Internal Forms list below you will see a 'Forms' link in the contact information area of turboDial, as shown here: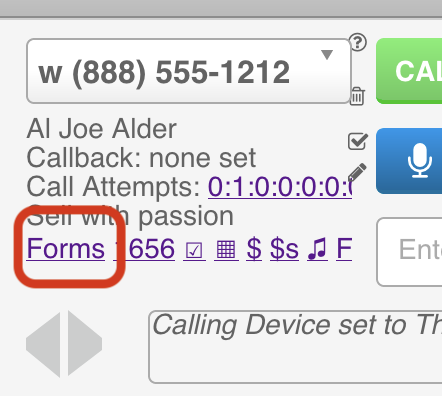 When you click that link a small window opens with a selector containing the names of the forms in your list, as shown here: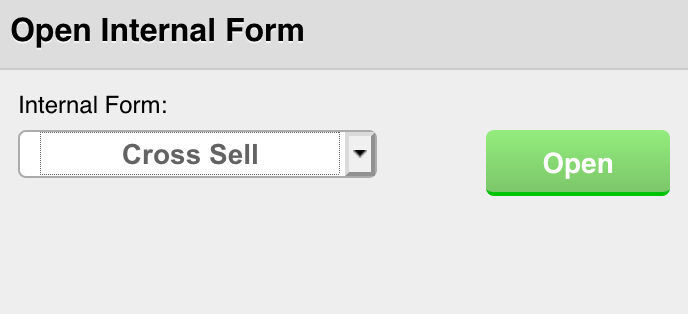 You can find the form for configuring your preferred list of Infusionsoft Internal Forms in your turboDial Management Account.
Access a Form After Saving a Call Outcome
You can also setup an internal form to automatically pop up depending on Call Outcomes. For example, if you choose Call Outcome X and want internal form A to pop up, you can configure your Call Outcomes so that when X is chosen and saved, internal form A automatically pops up. For instructions on setting that up, click here.