The purpose of the add-on described here is to save money on the usage charges you incur from Twilio for the storage of your recorded calls.
Call recordings are stored in Twilio for $0.0005/call-min per month—a 20-min call costs one cent per month to store. If you average ten 20 minute calls per day then the cost to store one month's calls would be $2.00/mo. The cost accumulates as more calls are saved—after 5 months you'd be paying $10.00/mo, and after a year, $24.00/mo.
The Move Call Recording Add-on
We offer an add-on that transfers your call recordings from Twilio into the File Box tab of your Infusionsoft Contacts:
Move Daily Call Recordings: Automatically moves Twilio call recordings to the File Box from the date you buy the add-on and any created that date onward. Costs $10.00/mo.
File Box and Recording-Playback Considerations
If your users cannot see the File Box tab, it's likely permissions-related. Please refer to the Can view company files permission in the Application tab of permissions. You should also consider whether they should have permission to delete File Box files.
Recordings exceeding the File Box file size limit will be automatically segmented and stored as multiple files, as seen below: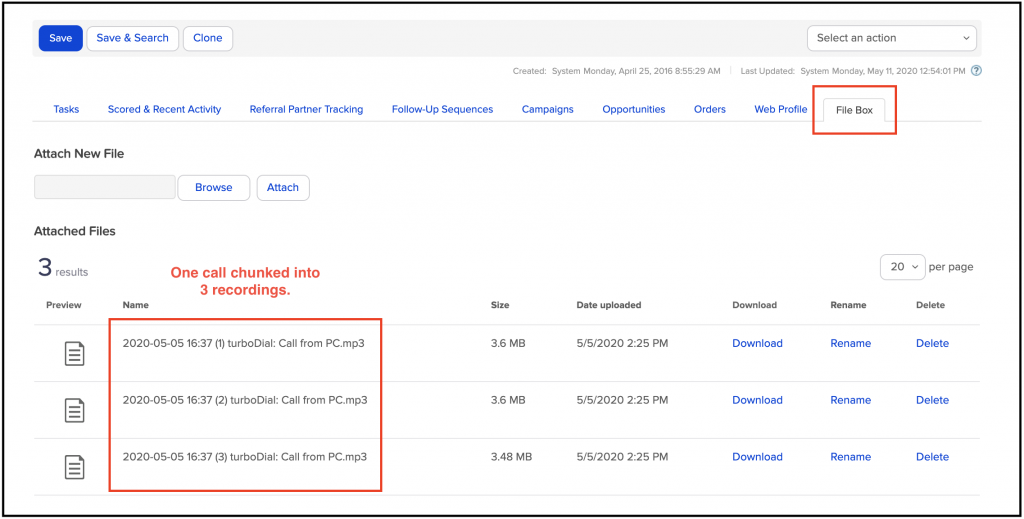 Call recordings are always accessed through the Call Recording link of their respective Call Note records: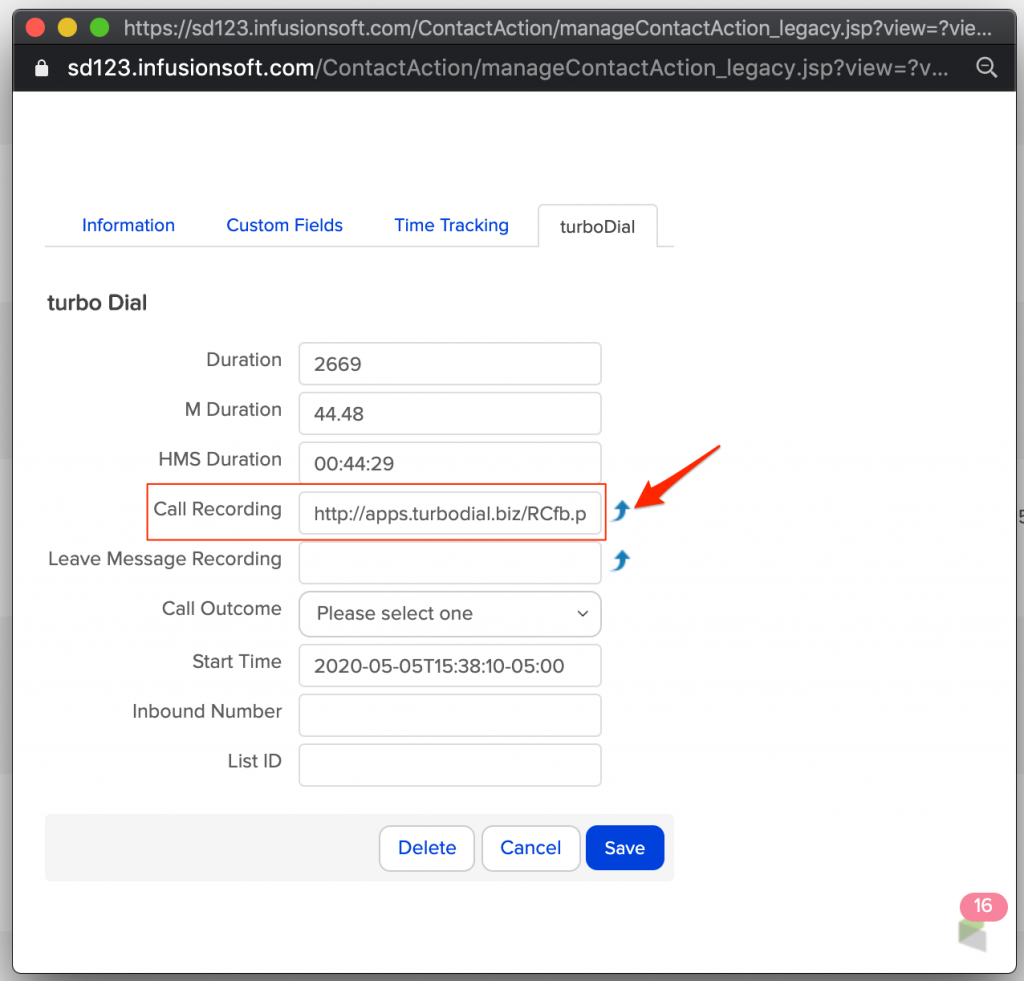 If a call recording is segmented, each segment will have its own playback and download options: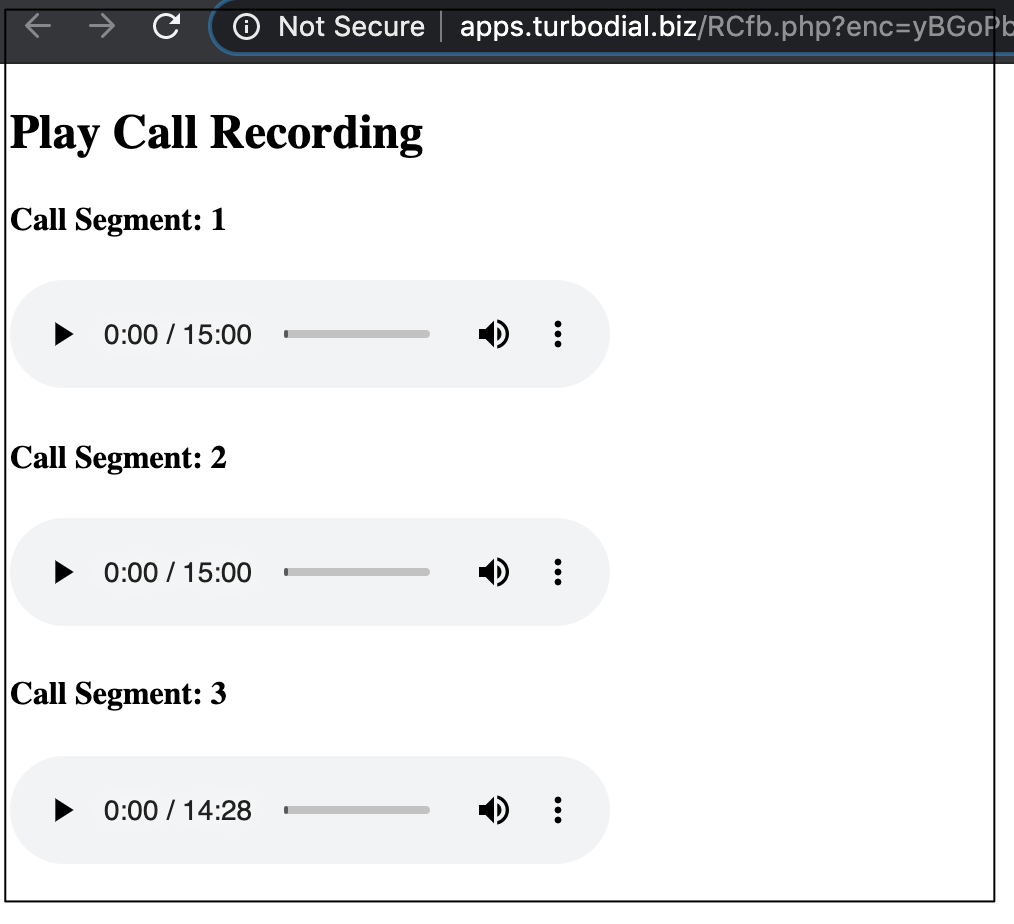 Last Updated Date
Call Notes affected due to move recordings from Twilio into Contacts' File Boxes have their Last Updated Date set to the date the move occurred. That date is visible under the Updated column of the Tasks tab on the second row of a Contact record. If you want to see a Call Note's Creation Date, click its linked text under Description.