This utility is no longer needed since Infusionsoft has introduced a Campaign Builder widget that can be used to install a date into a field.
---
With turboDial you can access a special "Set Date Field" utility for setting a date into a field on the Contact Record. The Set Date Field utility can be installed into any Campaign Sequence in your Infusionsoft account.
The Set Date Field utility is accessed using an HTTP POST snippet in your Infusionsoft Campaign Sequence. The HTTP POST in that Sequence would be setup similarly to this: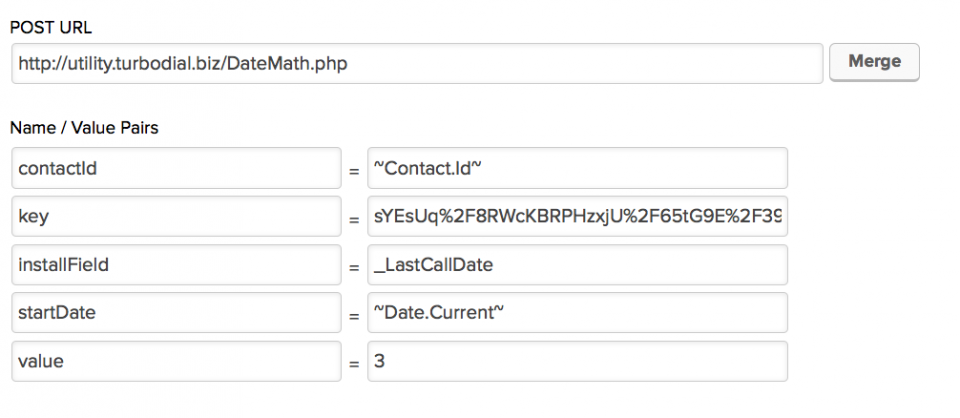 In the above example, the field will be filled with the date for 3 days after the current date.
You can find the full setup parameters for the HTTP POST in your turboDial management account at https://sd123.customerhub.net .