If you would like to use any of your turboDial-acquired numbers outside of turboDial, you will need to transfer them from the turboDial sub-account to your main Twilio account.
You can do that from this page in your turboDial Management Account:

https://sd123.customerhub.net/move-a-number
Once on that page, scroll toward the bottom to the Move a Number from turboDial to Twilio section: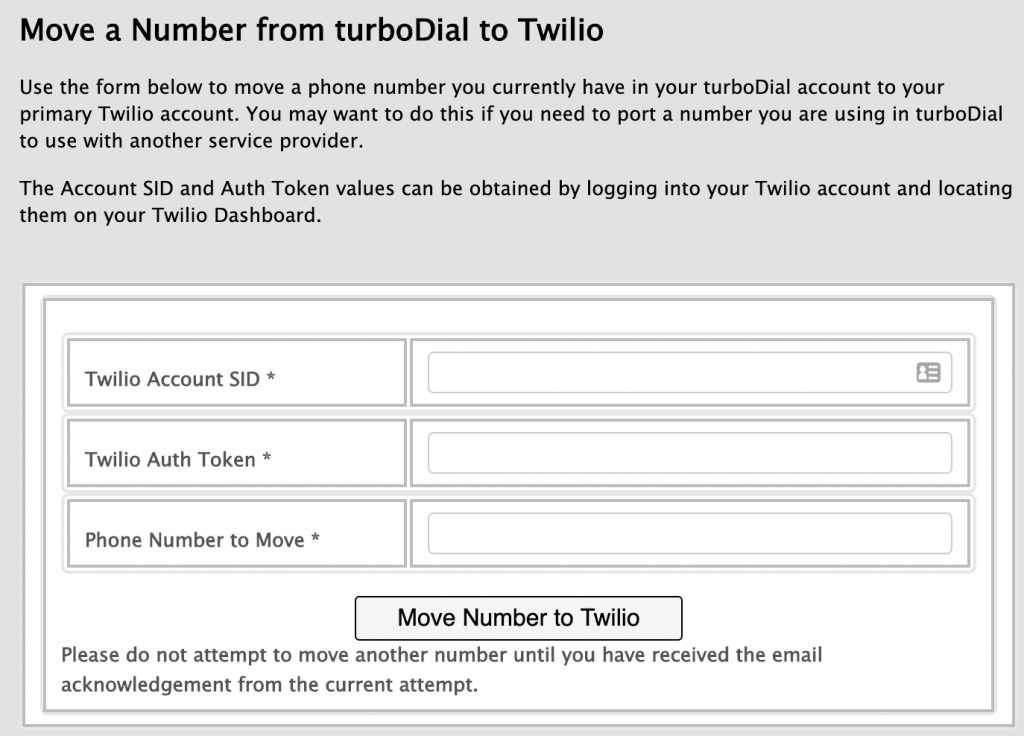 You can find your Twilio Account SID and Twilio Auth token by logging into your Twilio account. Doing so should take you to this page:

https://www.twilio.com/console

Next, enter the number you'd like moved and when finished, click the Move Number to Twilio button.
After you've done that, please refer to this Twilio documentation for porting your number from Twilio to other carriers:

https://support.twilio.com/hc/en-us/articles/223179588-How-do-I-port-my-phone-numbers-away-from-Twilio