Account Owner Privileges
Both the Primary and Secondary Account Owners are granted special permissions when logged in to the turboDial panel – both can add/delete inbound phone numbers, and both have access to special account settings using the edit button in the header of the turboDial panel. These Owner Config Tools appear as a red pencil in various places on the turboDial panel – here's an example showing the Account Settings button in the header: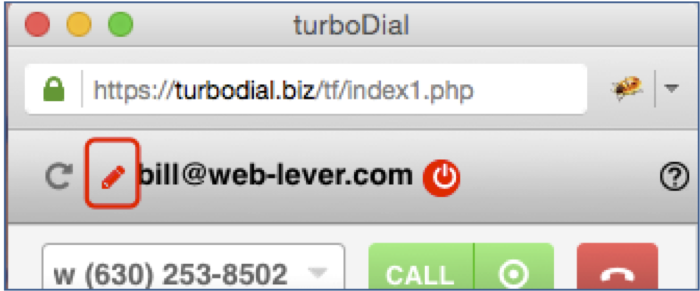 Also, both Account Owners can log in to turboDial panel even if their Infusionsoft email ID is not listed as one of the authorized users on the Add/Remove Users page in your turboDial Management Account. In that case you won't be able to make calls but you will have access to the Owner Config tools that configure turboDial for all users.