Receiving Inbound Call Notifications
To receive an inbound Call Notification at your device the following must be true:
Your user ID email address (the email address you login to turboDial with) has been authorized as a Mobile User in your turboDial account.
Your turboDial account includes the Hosted Voice add-on (or Enhanced Inbound portion).
The inbound number has been configured in turboDial to send an inbound call alert notification to your turboDial user ID email address.
The turboDial Mobile (native) app is installed on your device, and you have logged in to it using the user ID email address that turboDial is routing the inbound Call Notification to.
The Call Notification type is enabled on the Settings screen
Answering Inbound Calls
Though you receive inbound call notifications, you cannot answer the calls via the turboDial mobile (native) app.
However, you can configure an inbound number to ring your mobile phone when that inbound number is called: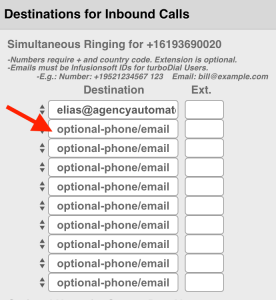 Then when that inbound number is called, it will ring your mobile phone allowing you to answer the call.
Viewing the Call Notification
When you see a Call Notification on your device home screen you may click it to open the turboDial Mobile (native) app and display your turboDial Notifications screen.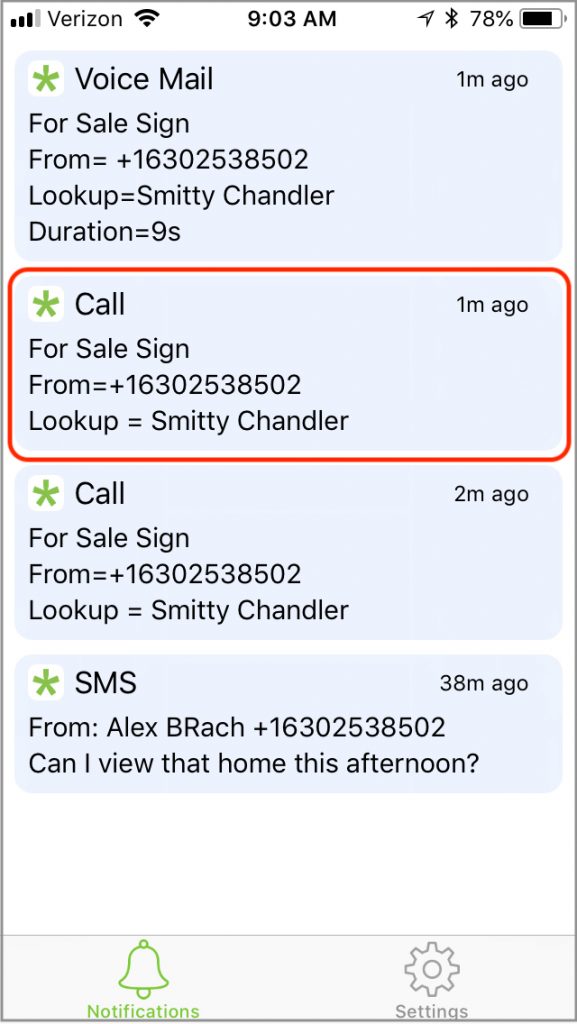 Placing a Call Back using turboDial Mobile
If the inbound Call was associated with a contact in Infusionsoft, you can click on the Notification to display the Call Screen: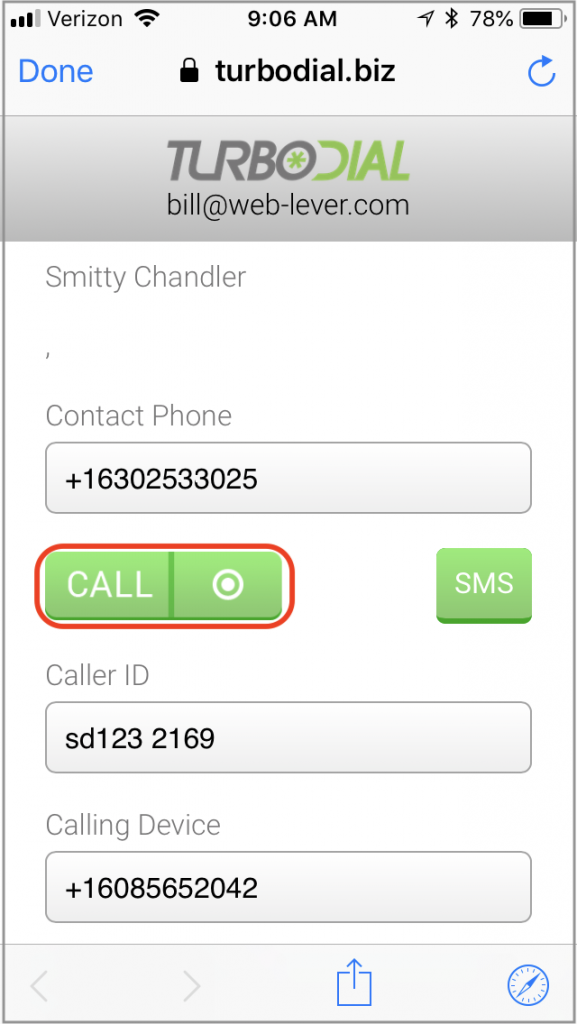 On the Call Screen you can choose the desired Caller ID number and Calling Device then click the Call (or Record) button to start the Call.  This call will start with turboDial first placing a call to your Calling Device and once you answer it will continue and begin ringing the destination phone.
If the Calling Device is the number of the device you are currently using, you will receive a call from turboDial when you click the Call button.