Q: What should you do if you see this warning in your Twilio console?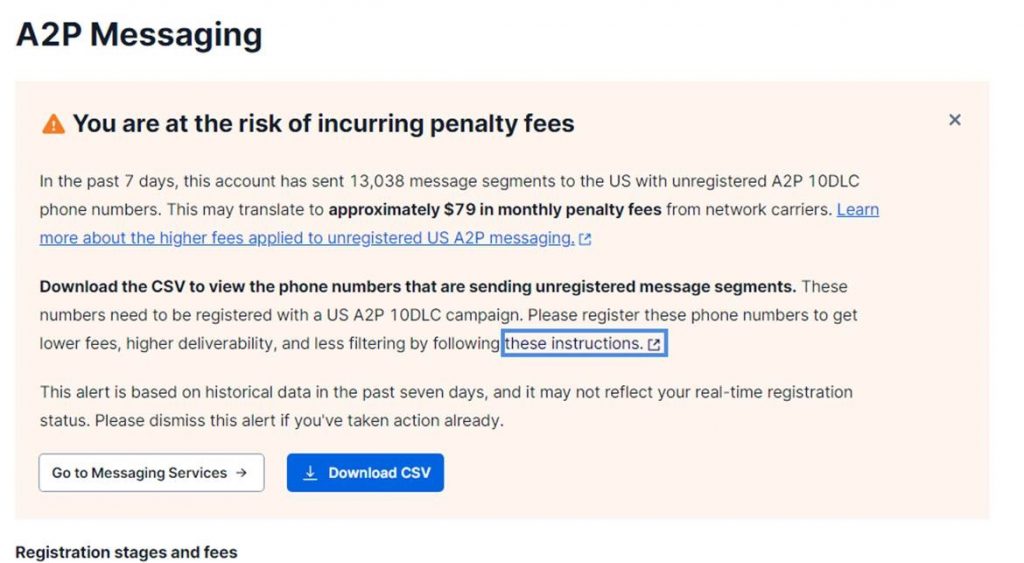 A: To address this warning you must follow Twilio's instructions here.
If your turboDial account operates in your primary Twilio console then no support from the turboDial team is needed. If, however, your turboDial account operates in a sub-account in Twilio for which you do not have access, then please contact turboDial support with a request to move your turboDial account so it becomes accessible in Twilio.
Also, as part of your Messaging Service setup you must allow your phone numbers used with turboDial to have a different configuration for incoming messages while they are part of the same messaging service.
Refer to Twilio's guidance on how to accomplish that.

(For searching: A2P 10DLC)